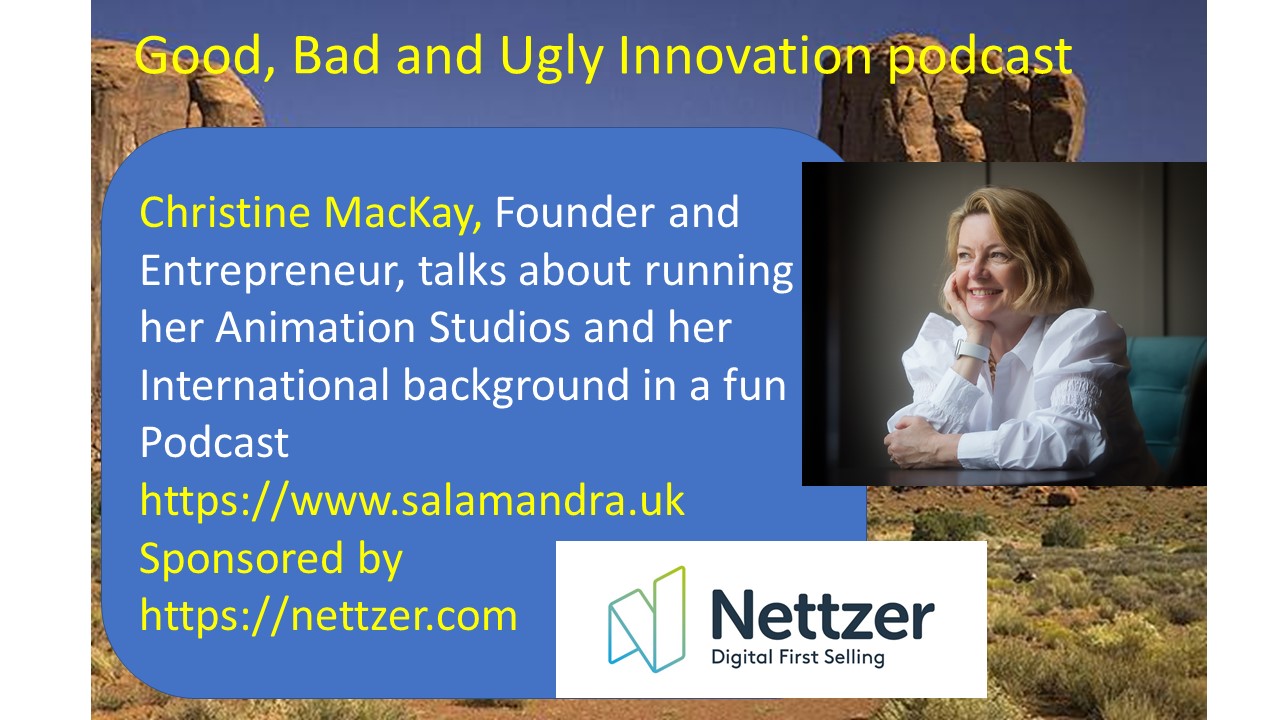 I'm delighted to have an accomplished International Business Woman on the show this week, with Christine MacKay.  Christine is  great story teller and a Founder and Entrepreneur, she leads Salamandra UK Business Animation Studios.
She has great stories about her early career travelling to South Africa in a broken down van, selling beer for both big and small breweries in Sub Saharan Africa (yes, beer), travelling to New Zealand with her family and finally setting up Salamandra in London.
Christine is passionate about the power of animation to drive business messaging and explains how she and her team do this. The Studios have had very significant growth even in the year of Covid.
This is an energetic, fun and informative Podcast and I know you'll enjoy listening to Christine and how she made it.
https://www.salamandra.uk
Music Credits:  Morricone, John Flynn
---
This Podcast is sponsored by Nettzer – Digital First Selling  - www.nettzer.com 
During these times of Covid and tougher Telco Sales -   Digital First Selling is the answer to new Customer Acquisition, increasing revenues and cost reduction
If you are a Telco, an MVNO, or an eSIM provider we have the ideal Digital First Selling-as-a-Service solution for you.
The Nettzer Digital First Selling solution:
Enables you to sell and onboard new customers remotely
It will integrate with your BSS/ OSS systems and with Salesforce
And we meet all regulatory requirements
Contact pat.flynn@nettzer.com so that we can understand your issues and provide you with the best solution.