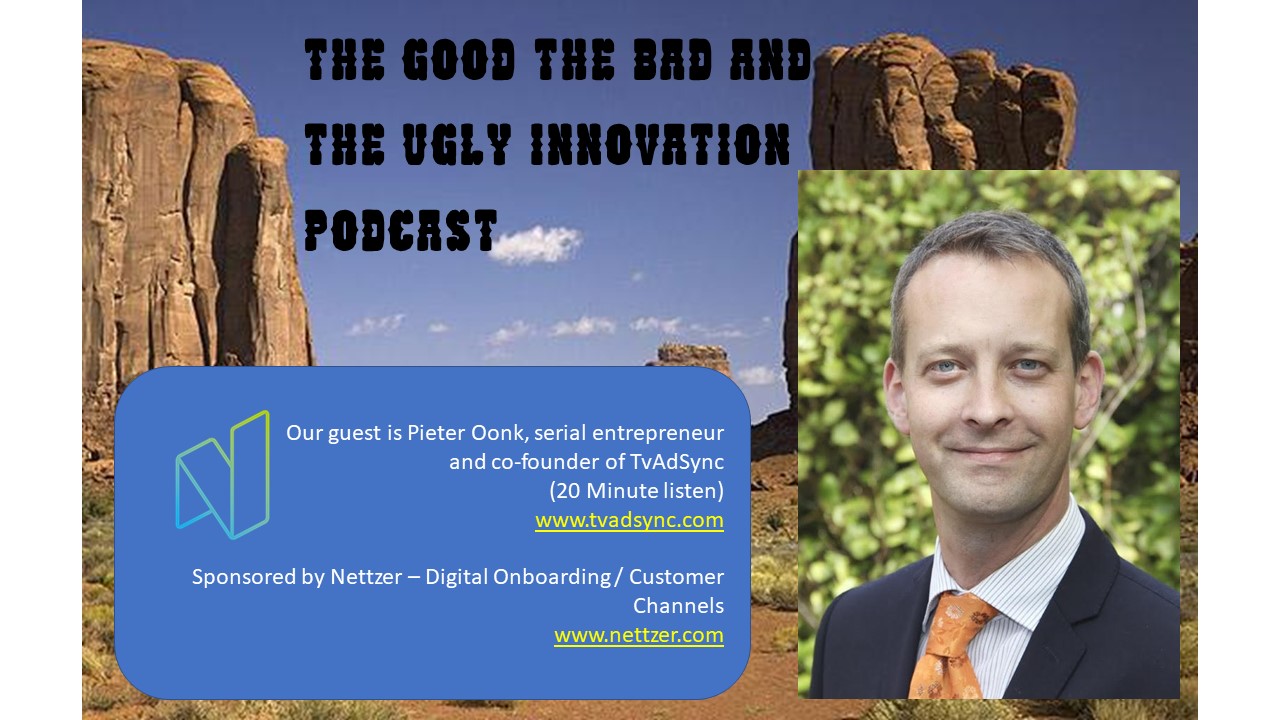 Welcome to The Good the Bad and the Ugly Innovation Podcast
This is the podcast where we talk to people who "walk the walk", solving real Innovation problems and developing startups.  They tell us the good the bad and the ugly of their experiences
Pieter Oonk is a Dutchman living in Dublin and is a Serial Entrepreneur who has been involved in some very interesting start-ups.
Pieter talks about how one of the early and innovative companies which broke new ground and nearly made the big time.  Then, taking those early lessons, Pieter and his Business Partner, Ronan Higgins, have built a very successful and innovative company, TVAdSync, in the Convergent TV Analytics and Advertising Space.
He explains what the company does and how persistence, hard work, creativity and lucky phone call made all the difference to its establishment and growth.
Finally, as with all our guests, Pieter nominates a favourite song to play out on.
---
The podcast is sponsored by Nettzer, digital onboarding  www.nettzer.com –
We provide digital onboarding and customer digital channel  management solutions to a wide range of verticals, including
Mobile Operators
MVNOs
eSIM providers
Financial Institutions
Charities
Please contact us at www.nettzer.com  or email pat.flynn@nettzer.com and we'd be glad to understand your business requirements and problems.