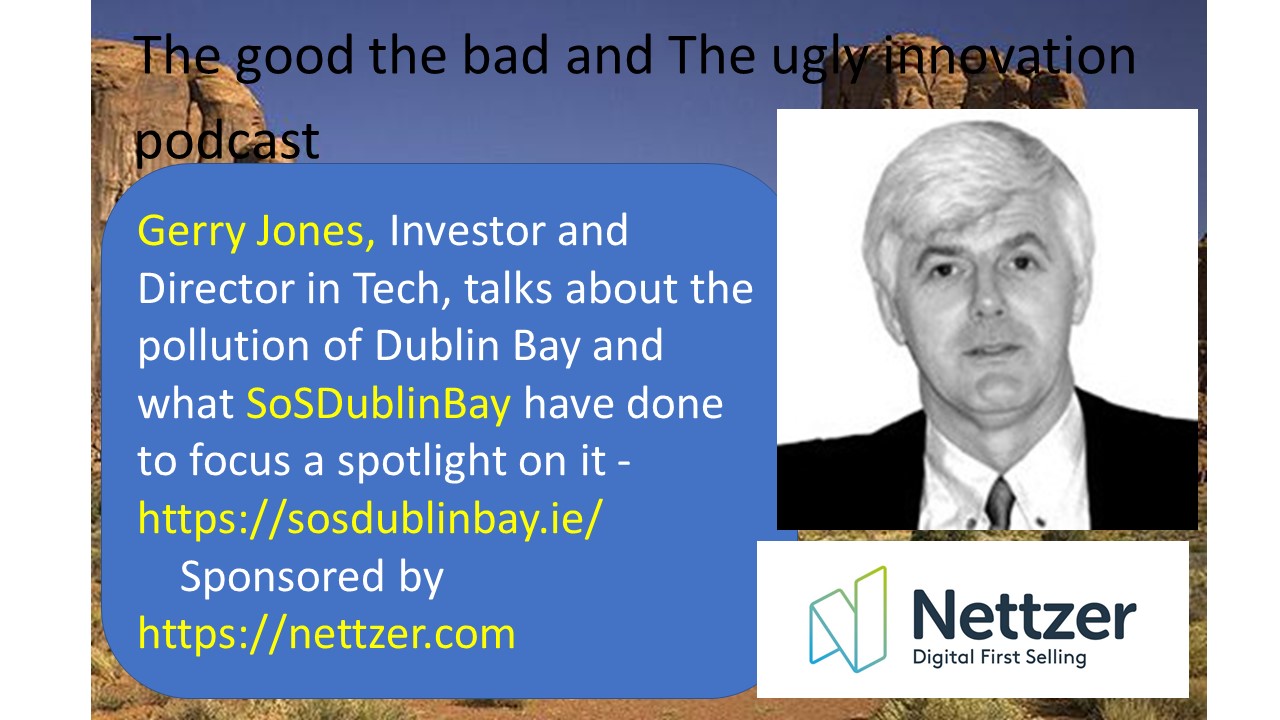 This week we have a slight change of pace and we're looking a major environmental issue, that is, the quality of water in Dublin Bay.
I've had the pleasure of knowing Gerry Jones for many years and he's well known as a successful Investor, Chairman and Director, over a wide range of Technology businesses.
But Gerry, through his personal interest and that of his family, and with a group of other concerned citizens, became involved in Citizen Activism after finding out about the poor quality of water in Dublin Bay.
The story is very interesting, about how the group discovered flaws in the monitoring of water quality in Dublin Bay and that there is still a large amount of sewage flowing into the Bay during times of heavy rainfall.
Gerry and the SOS Dublin Bay team are shining a spotlight on the problem and he updates us on what they have done, in terms of short terms fixes and also to help move the Political establishment and Authorities to focus on the issue.
This podcast shows how concerned citizens can help make a difference to everyone's lives.
https://sosdublinbay.ie
Music Credit:  Ennio Morricone,  John Flynn – "Star"
---
This Podcast is sponsored by Nettzer – Digital First Selling  - www.nettzer.com 
During these times of Covid and falling Telco Sales -   Digital First Selling is the answer to new Customer Acquisition, increasing revenues and cost reduction
If you are a Telco, an MVNO, or an eSIM provider we have the ideal Digital First Selling-as-a-Service solution for you.
The Nettzer Digital First Selling solution:
Enables you to sell and onboard new customers remotely
It will integrate with your BSS/ OSS systems and with Salesforce
And we meet all regulatory requirements
Contact pat.flynn@nettzer.com so that we can understand your issues and provide you with the best solution.