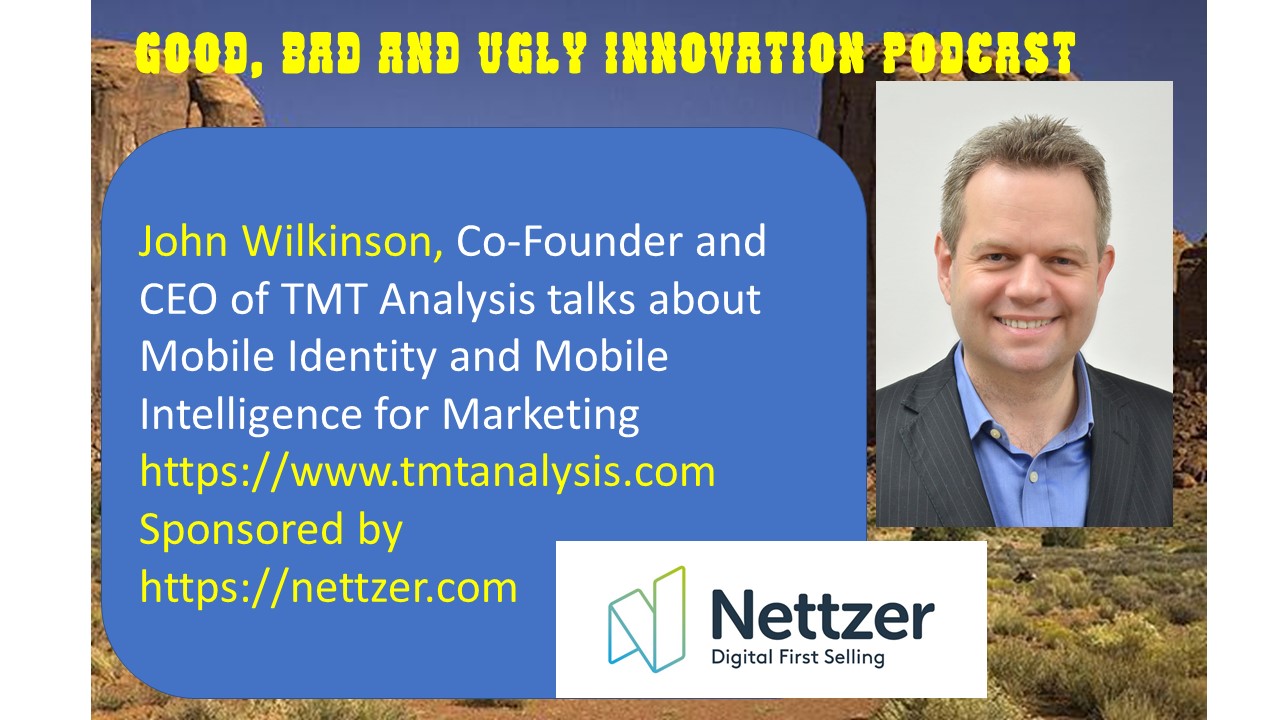 Sometimes you meet people who impress you with their authenticity, insights and thoughts about the industry that they work in, and this week I'm delighted to say we have such a guest.
John Wilkinson, is co-founder and CEO of TMT Analysis, which is a successful Mobile Intelligence and Identity firm.  John's company provides Mobile Operators, Enterprises, Marketing companies and CPaaS Companies with information on the identity of the Customers that they are targeting with their contact or marketing campaigns.
John has a great insights into this exciting new and fast growing market.  We have a great discussion about how the A2P Messaging market evolved and how it is likely to change in the future.  John sees that identity will become a much more important thing beyond market targeting and believes that it will become an essential part of our online lives.
John delivers all this in a laid back and fun style and ends with a classic music artist he admires.
Also, John's company are at Mobile World Congress this week if you are attending and would like to meet them.
Contact: John.wilkinson@TMTanalysis.com
Music Credits:  Morricone, John Flynn
---
This Podcast is sponsored by Nettzer – Digital First Selling  - www.nettzer.com 
During these times of Covid and tougher Telco Sales -   Digital First Selling is the answer to new Customer Acquisition, increasing revenues and cost reduction
If you are a Telco, an MVNO, or an eSIM provider we have the ideal Digital First Selling-as-a-Service solution for you.
The Nettzer Digital First Selling solution:
Enables you to sell and onboard new customers remotely
It will integrate with your BSS/ OSS systems and with Salesforce
And we meet all regulatory requirements
Contact pat.flynn@nettzer.com so that we can understand your issues and provide you with the best solution.