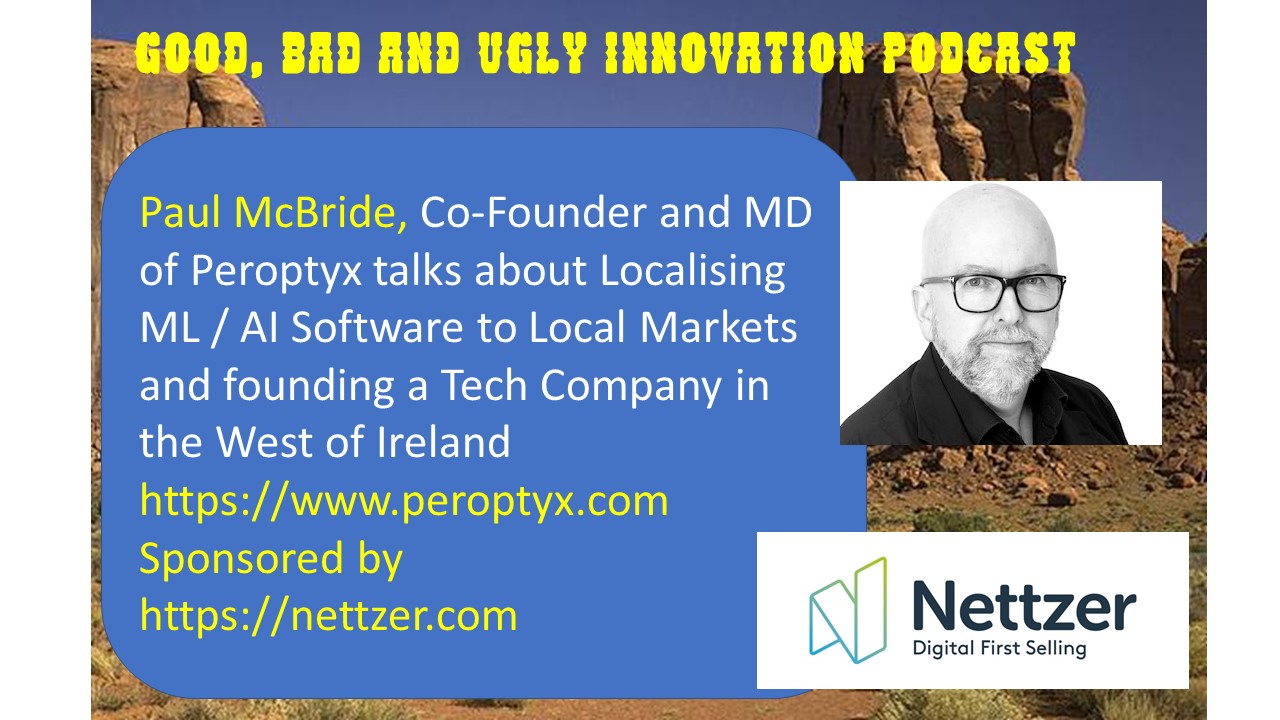 We have a very interesting guest this week with Paul McBride.  Paul  is a co-founder and MD of Peroptyx and an also an expert on localising Machine Learning to different markets.
This is an important area of AI and Machine Learning that I certainly wasn't aware of previously.  You can see why software that is sold Globally needs to be the language of the country that it is being sold into.  But, when you think about it, if the software is Machine Learning, then the AI Machine, needs to be trained to not only the language, but also culture and User Experience appropriate to that country or culture.
Paul talks about how his company, Peroptyx, enables this service for AI / ML Software, enabling culturally appropriate AI and removing any biases.
Paul also talks about setting up a Global Software company in rural and beautiful County Mayo.  Peroptyx is a a great example of the benefits of the National Broadband program.
If you're in the AI / ML business and you sell Internationally, then you will be interested in this Podcast.
Music Credits:  Morricone and John Flynn
---
This Podcast is sponsored by Nettzer – Digital First Selling  - www.nettzer.com 
During these times of Covid and falling Telco Sales -   Digital First Selling is the answer to new Customer Acquisition, increasing revenues and cost reduction
If you are a Telco, an MVNO, or an eSIM provider we have the ideal Digital First Selling-as-a-Service solution for you.
The Nettzer Digital First Selling solution:
Enables you to sell and onboard new customers remotely
It will integrate with your BSS/ OSS systems and with Salesforce
And we meet all regulatory requirements
Contact pat.flynn@nettzer.com so that we can understand your issues and provide you with the best solution.