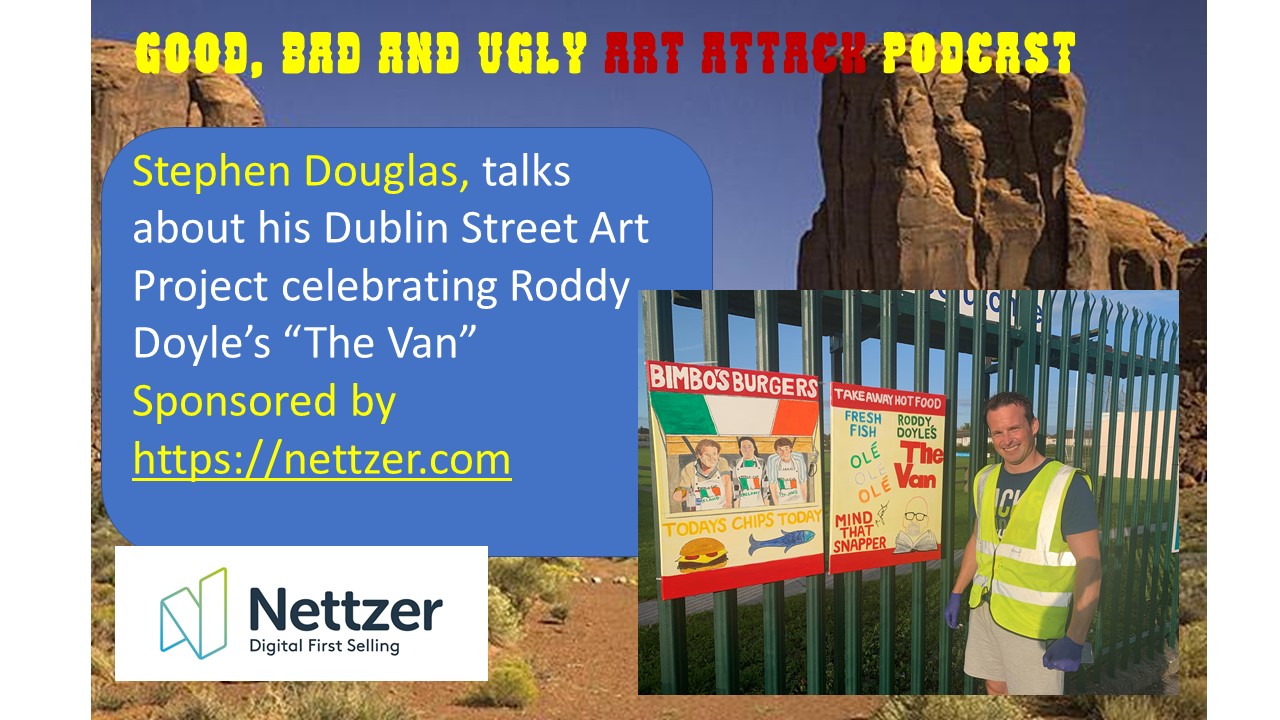 Welcome to a Good, Bad and Ugly Art Attack Edition, an occasional look at the arts.
To give you some background to this short podcast let me explain.
One of Ireland's most successful writers is Roddy Doyle, who wrote about the fictional Dublin Family, the Rabbittes.  These are the famous Barrytown Trilogy of "The Commitments", "The Snapper" and "The Van". All of these were made into films that are at once, both funny and poignant.
That's all the background you need for this short Good, Bad and Ugly Art Attack Podcast where we talk to Stephen Douglas, a Dublin Artist about his current project.
Music Credits:  Morricone, The Commitments
---
This Podcast is sponsored by Nettzer – Digital First Selling  - www.nettzer.com 
During these times of Covid and tougher Telco Sales -   Digital First Selling is the answer to new Customer Acquisition, increasing revenues and cost reduction
If you are a Telco, an MVNO, or an eSIM provider we have the ideal Digital First Selling-as-a-Service solution for you.
The Nettzer Digital First Selling solution:
Enables you to sell and onboard new customers remotely
It will integrate with your BSS/ OSS systems and with Salesforce
And we meet all regulatory requirements
Contact pat.flynn@nettzer.com so that we can understand your issues and provide you with the best solution.