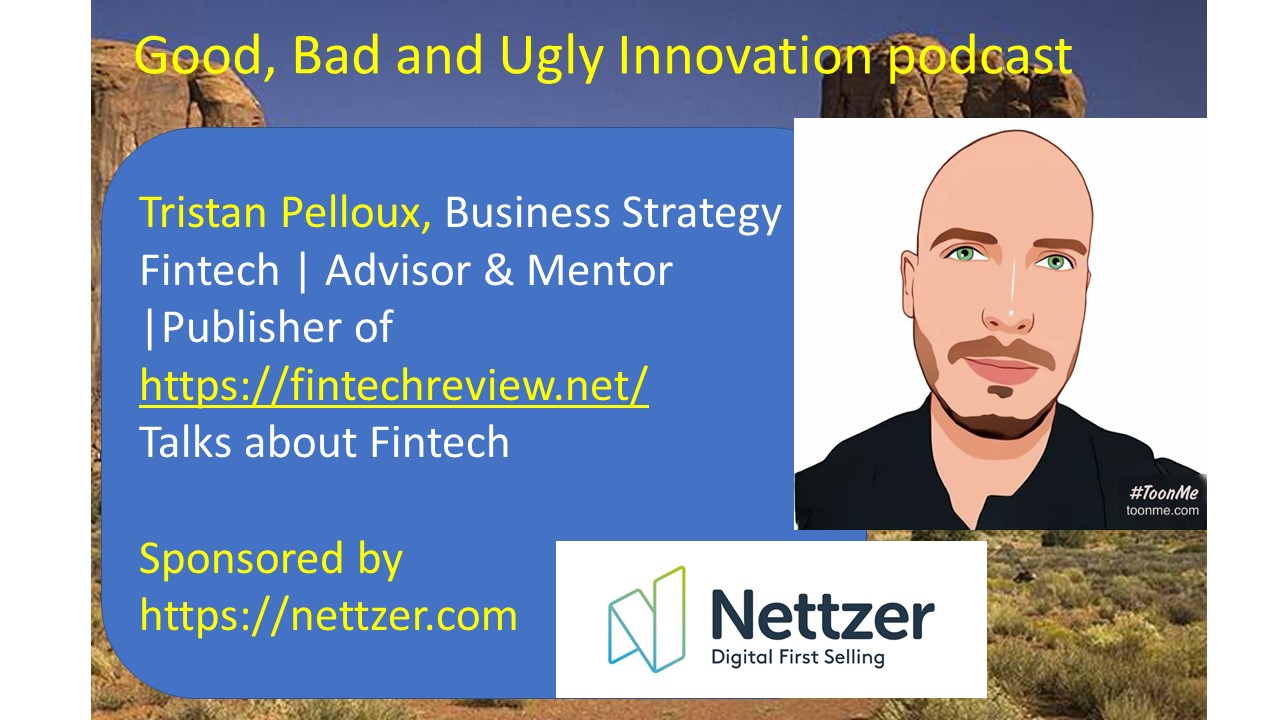 Sometimes its very interesting to hear someone talk about an industry they have expertise and experience in.   Tristan Pelloux is an expert and Consultant on the Fintech Industry.  He's also publisher of a Blog – Fintech Review where he gives his views and analysis of the Fintech Industry.
Tristan touches on
What Score would he give the Industry?
Will Revolut / N27 prevail?
How can incumbent banks compete?
The state of play in the US, Asia and European Markets
And of course, his views on Crypto
My reading of Tristan is that here is an expert who will give you an expert and honest assessment of your Fintech company and / or your Fintech products.
I'm sure you'll enjoy this
Music Credits:  Morricone, John Flynn
---
This Podcast is sponsored by Nettzer – Digital First Selling  - www.nettzer.com 
During these times of Covid and tougher Telco Sales -   Digital First Selling is the answer to new Customer Acquisition, increasing revenues and cost reduction
If you are a Telco, an MVNO, or an eSIM provider we have the ideal Digital First Selling-as-a-Service solution for you.
The Nettzer Digital First Selling solution:
Enables you to sell and onboard new customers remotely
It will integrate with your BSS/ OSS systems and with Salesforce
And we meet all regulatory requirements
Contact pat.flynn@nettzer.com so that we can understand your issues and provide you with the best solution.